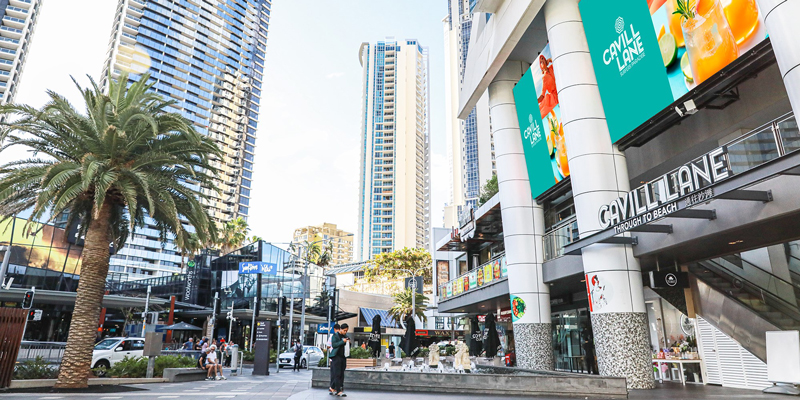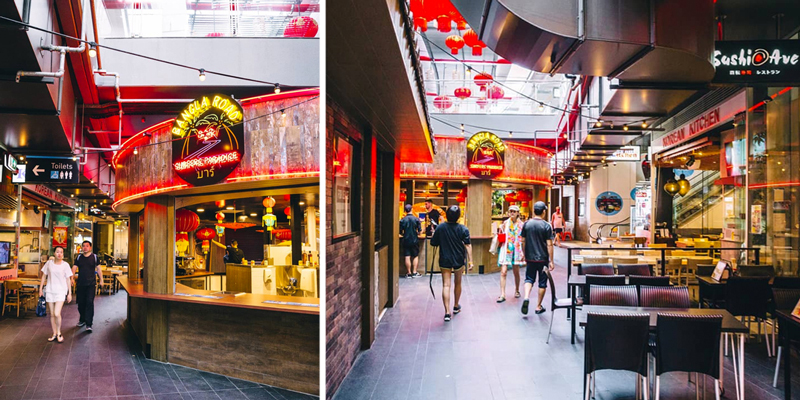 LEASING options available at Cavill Lane & Chop Chop Surfers Paradise
Cavill Lane is located in the heart of Surfers Paradise, adjacent to the Cavill Mall, across from the light rail Station and next to the Hilton Hotel.
Locals and visitors alike come together to discover this unique laneway among reminiscent of an Asian style street market which is filled with aroma of spices, sights and sounds influenced from international destinations.
Cavill Lane is home to many services such as ANZ bank, Thirsty Camel, Coffee Club and more. Chop Chop is a distinctive offering of quality vendors that deliver authentic Asian and international dining options.
The exclusive laneway offers 4,000m2 of retail and dining including;
– Over 300 communal seating
– Two function areas
– Position outside of light rail tram stop (averaging around 31,000 trips per day*)
– 2 minute walk to/from Surfers Paradise beach & Cavill Mall
– Location in Australia's most popular tourist destination with approx. 25k people visiting Surfers Paradise daily*
– Adjoining Hilton Hotel which comprises 410 apartments and 169 hotel rooms
– Year round events and activations
– Trader engagement and marketing opportunities
– And so much more!
*Pre-COVID-19 statistics
Please contact Steven Black for any of your leasing enquires.
Contact Direct
Steven Black – Leasing Executive
Orchid Avenue Pty Ltd
Mobile: 0412 985 158