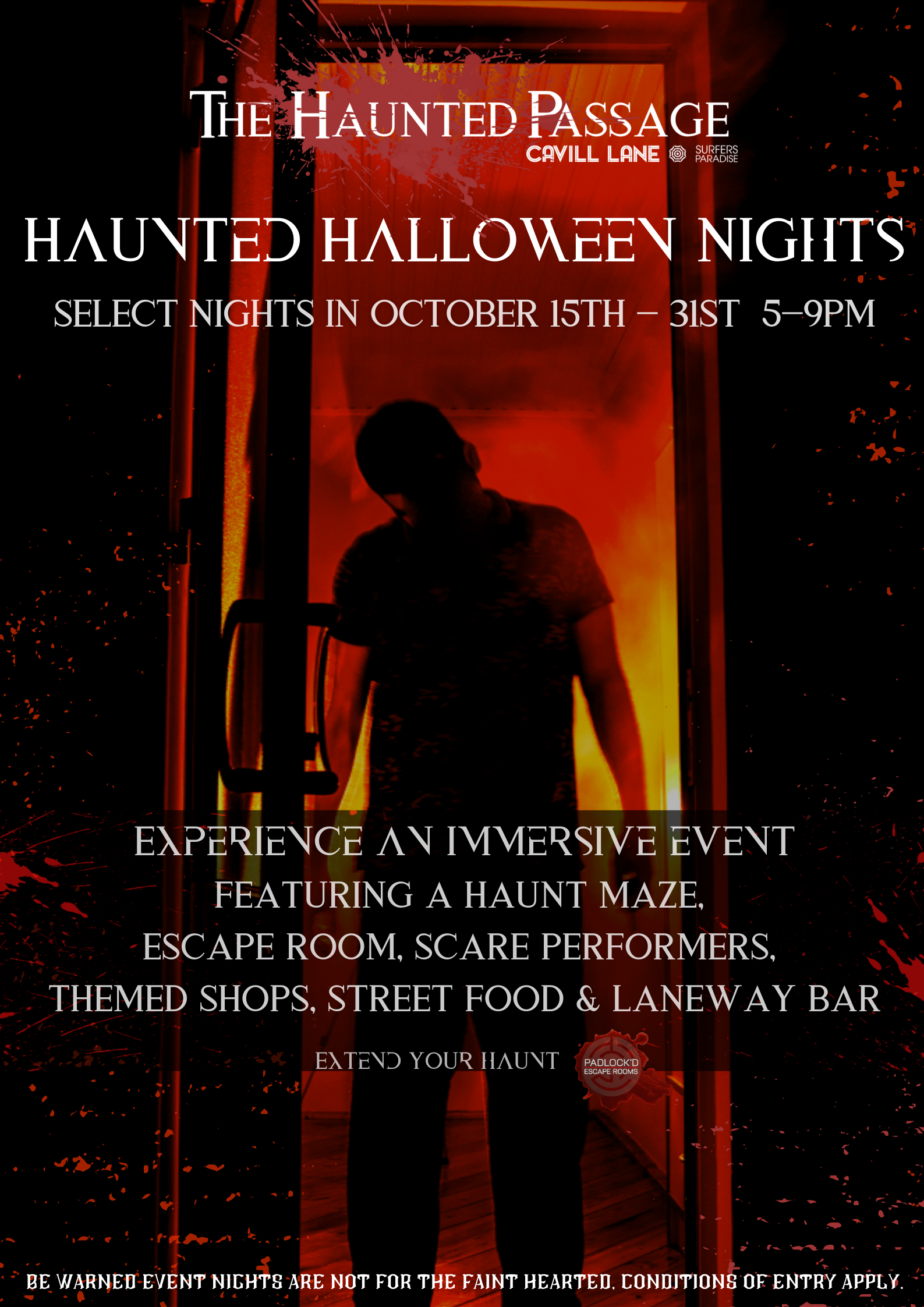 The Haunted Passage
Calling ALL Halloween, Horror and Entertainment Lovers!
This year Cavill Lane Surfers Paradise will be another GC evil residency to get your Halloween thrills on with their debut Haunted Halloween weekend nights of The Haunted Passage.
This atmospheric showcase is designed to transport you into a haunted passage influenced by horror films and haunted attractions, for an experience of an immersive event. These Haunted Halloween nights will feature a haunt maze, escape room, little shops of horror, scare performers, street food, laneway bar and so much more….so make a night out of it!
Though please be WARNED these event nights are not for the faint hearted and some areas have conditions and age restrictions.
Entry is free though individual attraction charges and conditions apply. For more details check out https://cavilllane.com.au/the-haunted-passage/
HAUNT MAZE
Within our Haunted Passage event our haunters have designed an eerie, hasty and sensory provoked Haunt Maze running through select weekend nights from the 15th to 31st of October from 5-9pm during our Haunted Halloween nights.
Our aim is to scare and entertain you. Though be warned, this haunt is dark, confined and full of surprises. Conditions of entry apply – Please ensure you read the information carefully on your ticket and all WARNINGS before entering the Haunt Maze. Purchase online and save https://www.eventbrite.com.au/e/the-haunted-passage-haunt-maze-tickets-160904803599
Please be WARNED this event is designed to effect your senses and spook our visitors. Therefore please read all warning before purchase or entering the event zone.
Stay at home if unwell or have a cough, fever, sore throat, fatigue or shortness of breath.
VIEW THE HAUNTED PASSAGE PAGE
Gillie and Marc
Come visit Cavill Lane Surfers Paradise and snap a pic with Gillie and Marc latest sculpture!
Internationally renowned artists and Australian locals, Gillie and Marc Schattner are bringing their beloved hybrid lovers, Rabbitwoman and Dogman to Surfers Paradise, this time on the back of a giant inflatable flamingo. Dressed in their swimming trunks and ready to hit the waves, this giant sculpture is here to add a smile to everyone's faces.
The Flamingo Riders is a sculpture created for one simple purpose, to inspire joy and make people laugh. Now, this unique piece of positive public art is coming to Cavill Lane to mix in with the vibrant scene that permeates the hidden laneway. Surrounded by bustling international restaurants to everyday conveniences, among an abundance of street performance, art, and entertainment these two lovers and their flamingo will be joining one of the best-hidden gems of the city.
"We are so excited to see our sculpture in such an artistic and cultural hub of Surfers Paradise. We can't wait to see how they add to the quirkiness of the laneway and see people finding joy in every nook and cranny," says Marc.
In classic Gillie and Marc style, this sculpture is a full public sculpture experience. With space on the back of the flamingo behind Dogman, the public are encouraged to jump on board and set sail on an adventure. It's a way to encourage people to let go of any negativity and let their inner silliness shine out as bright as the stainless steel flamingo.
The Flamingo Riders will be on display in Cavill Lane Surfers Paradise for the public to enjoy.
 LANEWAY BOOK EXCHANGE PROJECT
Open 7 days a week from 11am – 8pm Shop 8-26
Our Laneway Book Exchange Project is now open host you in an funky space where you can bring your family, friends and colleagues to relax, read and exchange books in a semi-private environment. This community space welcomes all ages to enjoy its offerings. If you take a book – leave a book! Thank you 😊
We look forward to growing this project and hosting book readings, authors and even book clubs.
If you are interested in how you can contribute, please contact Marketing & Events via our contact us page.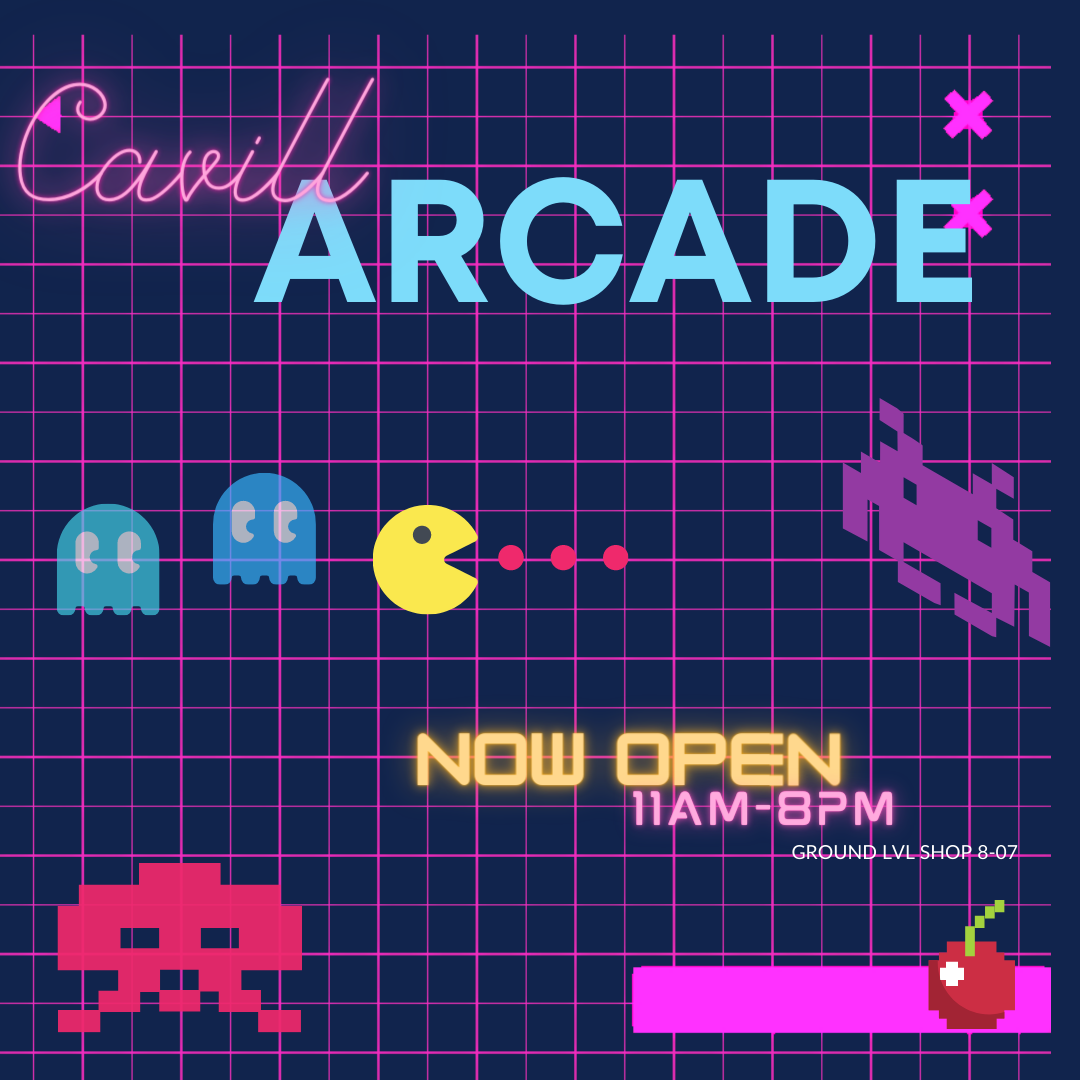 CAVILL ARCADE 
Get your game on at the Cavill Arcade! Check out and play some games in a very cool space from the classics to skill testers. These machines accept coins & card.
Open everyday from 11am to 8pm located in shop 8-07.
CONVERSATIONS WITH THE FOREST
Conversations with the Forest – Cavill Lane Artist in Residence
Open studio from July 7 to October 2021
Free to the public to check out and learn about the project in shop 804
Open Between 12pm – 5pm, Wednesdays to Fridays
Seeking further engagement? Become a Forest Agent on Thursday afternoon meet ups from 3pm – 5pm.
Cavill Lane is proud to present Artist Merinda Davies Conversations with the Forest Project – A living, breathing and growing artwork.
Watch the forest beginning to grow, leave a voice message for the future forest and have a conversation with the artist about the project and how you can get involved.
Conversations with the Forest invites us to help grow a micro-forest in Surfers Paradise on Kombumerri land. This is an artwork made for our future descendants. Using plant species native to the region, the forest will become a 'paradise' people can enjoy. A soundscape created for the forest will filter through speakers –  tones and sounds similar to the electric pulse language of the trees.
The work asks us to think about how we regard and communicate with forests and trees, and to consider a future where plants are our equals.
Merinda will be beginning the creation of the work as an artist in residence in Cavill Lane Surfers Paradise, drop in for a conversation about the history and future of Surfers Paradise and what it means to you.
This is a new work in development at the moment supported by Cavill Lane Surfers Paradise, City of Gold Coast GENERATE GC, Situate Art in Festivals (Tasdance), Regional Art Development Fund and Creative Partnerships Australia.
Receive updates with this project via https://conversationswiththeforest.online/contact-form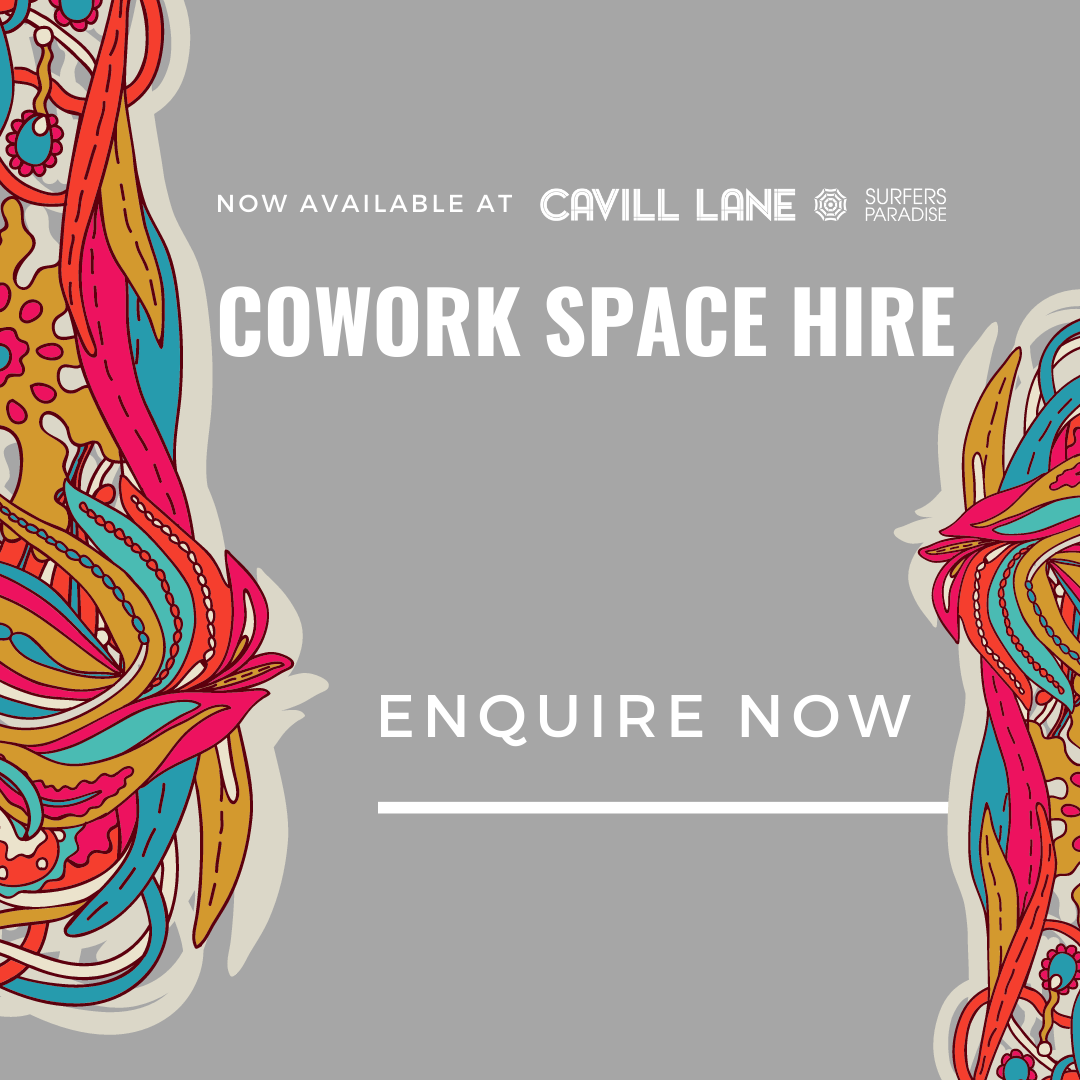 COWORK SPACE
Come to Cavill Lane and get inspired, connect and work in our new art deco co-work spaces!
Currently now available, hire out your space Mon – Fri 8am – 5pm. Spaces are is are limited, so enquiry now.
Hire benefits
Free WIFI
Competitive prices
Private, comfortable spaces
Variable settings
& more
Check out our prices below!
| | | | | |
| --- | --- | --- | --- | --- |
|  Charges for 1 – 2 people | Hour | Day | Week | Month |
| Hours | 1 | 8 | 40 | 172 |
| Rate | $     3.00 |  $  20.00 |  $     80.00 |  $     250.00 |
| Charge p/h | $     3.00 |  $     2.50 |  $       2.00 |  $        1.45 |
Payment – Eftpos Only
Co-working hours – Standard hours of 8am – 5pm Monday to Friday
Contact – cavilllanesurfersparadise@gmail.com for enquires and or bookings
Bookings and Payments can be made at the Centre Management Office Shop 10A Level 1 3113 Surfers Paradise Blvd, Surfers Paradise